07/05/2021
European startups to watch out for in 2021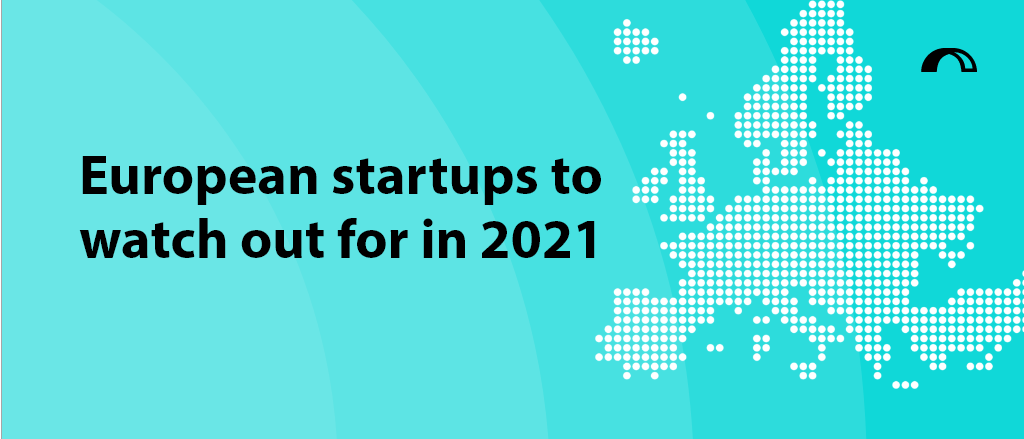 On 9th May it's Europe Day, a celebration of peace and unity for the continent. To mark the occasion, we want to celebrate the best of European entrepreneurship and talent. We've compiled a round-up of the top European startups to watch out for in 2021. We've looked at the fastest growing and most promising companies operating in the fintech, healthtech, Eco and SAAS sectors who have successfully sought venture-backed funding.
The Fintechs
SumUp
In the fintech space, we have chosen one of our own star clients, London-based SumUp among our top picks. They are a leading mobile point-of-sale company. In 2012, they created a device, which, when used with a smartphone, allows merchants to accept card payments from anywhere. SumUp users don't have to pay a monthly fee, they only pay a small amount when accepting a transaction on their SumUp device.
They are now one of the market leaders in this competitive arena. Founded in 2011, with growth accelerated by a merger with Rocket Internet's Payleven in 2016, SumUp has now expanded into over 30 markets and is certainly the top European startup to watch out for!
Bunq
Launched in 2015, this Amsterdam based neobank has no physical branches and all products are handled through their user-friendly app. In return for a fixed-price monthly fee, users get a variety of features including free ATM withdrawals, joint accounts, and free money transfers in Euros.
Differentiating themselves using a clever strapline, "The bank of The Free", their aim is to free you from limitations and the burdens of paperwork. They also give their users a choice over where their funds will be invested. Bunq has expanded to over 30 European countries, and in 2020 they became one of the first digital banks to lend retail mortgages in Holland.
The HealthTechs

Babylon Health
Launched in 2013, this London-based firm could be described as a bit "marmite", in that you'll either love or hate what they do, particularly if you are a GP. Users send questions and photos to the company's healthcare professionals or opt for online health consultations. They are able to select either a subscription based or pay-as-you-go model. Controversially, they have an AI-based symptom-checker app and concerns have been raised by UK GPs regarding the safety and quality of advice which can be offered by a chatbot.
However, the company is advocated by Matt Hancock, and they have generated substantial funding from Saudi Arabia's investment fund. The company now has its sights firmly set on US expansion.
Kry
In a similar vein to Babylon Health, Kry is one of the current market leaders. The Swedish company launched in 2015, facilitating video calls to doctors and psychologists, saving people from having to physically attend. They have benefitted from the Covid-19 pandemic and experienced rapid growth, now having handled over 1.6m patient meetings.
Their European expansion has been impressive, having broken through in Norway, Germany, France, as well as the UK.
Siilo
Launched in 2016 and headquartered in Amsterdam, Siilo is a slick, secure collaboration app catering for medical professionals. Healthcare professionals were previously reliant on slow and outdated technology for managing patient care, handling referrals and exchanging thoughts and expertise. The Siilo app lets you instantly, and more importantly, securely discuss patients and protocols with colleagues through media messaging, using video or voice calling.
Siilo managed to raise $10.5m in 2020. With that injection of funds, they plan to expand their product offering, recruit new talent and expand to further European countries.
The Ecos and Vegans

Stockeld Dreamery
(Formerly Noquo Foods)
Meet Stockeld Dreamery, the Swedish startup launched in 2019 with one single ambition, to make vegan cheese taste like the real deal. Whilst it sounds simple enough, the process involved is extremely complex, and many have tried and failed previously in their quest for this particular holy grail. Currently, plant-based cheeses available simply fail to deliver on flavour.
In 2020, the Swedish startup managed to raise $3.6m worth of funding from investors. This capital was used to develop their 'ambitious' cheese. Their vision was to produce the cheese from legumes which are formed in a stable matrix, enabling the cheese to slice, melt and taste like the real thing, as well as containing a superior protein content in comparison to other vegan cheeses.
After 2 years of R&D, they have launched their first product, the Stockeld chunk. Whilst their nascent product is currently only available in Sweden, we would strongly advise you to watch this space.
Solar Foods
Formed in 2017, this Finnish tech company produces food without agriculture. They possess a powerful value proposition, "For the first time in history, humankind is able to produce food without burdening its home planet." Harnessing cutting edge science, atmospheric carbon dioxide and electricity, they were able to develop Solein, an innovative product made up of whole cells, containing 65-70% protein.
To date, they have secured €35m, including a sizable sum from The Finnish Climate fund, which will be used to up-scale their production of Solein protein to commercial volumes.
Air Up
It appears that Solar Foods are not the only company able to conjure produce from thin air…allow us to introduce Air Up, the world's first drinking system that flavours water through scented air. Founded in 2019, the Munich based company raised €18m, with the giant PepsiCo being one of their investors.
Lena Jüngst and Tim Jäger came up with the idea at university realising the revelation that 80% of flavour perception is obtained through our noses. The system involves using a reusable water bottle, where you attach a scent pod that releases flavour into your mouth as you drink. The founders claim that it's possible to achieve any scent, from lemon to coffee.
The capital raised will be used to aid expansion into new European markets for them. Air up, is currently available in Germany, Austria, France, the Netherlands and Belgium. The company next have their sights set on the Swedish and UK markets.
The SAASs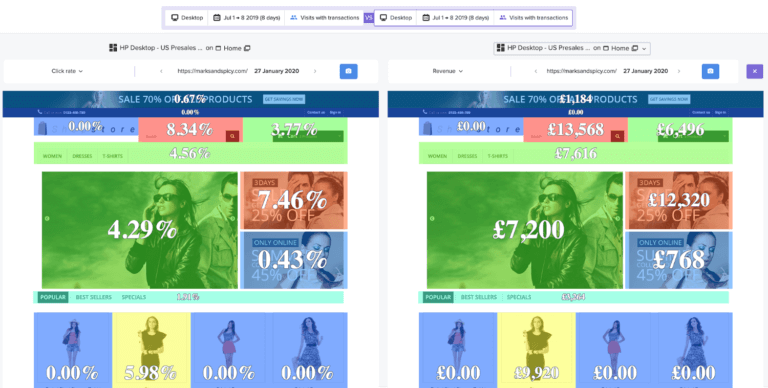 Content Square
Another French startup, founded in 2012 by Jonathan Cherki, Content Square is a digital analytics platform. Their software captures user behavioural data via anonymous web, mobile and app interactions. With these valuable insights, they are able to make recommendations on how to improve the user journey on websites.
Their total funding has amounted to $310m dollars. The capital will enable investment into AI-based and predictive analytics. They have plans for further international expansion to North America, Europe, Asia and the middle east.
PayFit
Launched in Paris back in 2012, PayFit is the brainchild of: Firmin Zocchetto, Ghislain de Fontenay and Florian Fournier. They operate in the HR software field, including payroll management, an expense and receipts repository, and a tool for tracking employee leave and absence.
In March 2021, they raised a whopping $107m. The company operates in France, Germany, Spain, Italy and the U.K., and they have ambitious plans to grow a further 25% during 2021.
UiPath
Founded in 2005, this market-leading company is a software company developing robotic process automation (RPA) and artificial intelligence software. The software robots automate those mundane repetitive business tasks. The Romania-based company has enjoyed exponential growth over recent years, with investors hotly tipping the company as a future global champion. Earlier this year, it managed to secure $750m of funding.
What does it take to become a startup to watch out for?
Whilst some of these companies have introduced innovative new products or services, others have adapted existing technologies and used them in novel ways. The most successful startups all share similar characteristics: they solve a problem, identify a gap in the market, extensively research their product-market fit and they have a solid go-to-market plan.
The proof is in the pudding – here at Bridgehead Agency we have transformed over 70 startups and scaleups into multi-million pound turnover businesses through penetrating new markets using these techniques. We achieved a pipeline of over £2m inside 6 months for a European SaaS SME, secured sales with key distributors and channel partners, with purchase orders value of £500,000 in 90 days for a UK wearables brand, grown a scaleup's sales pipeline from £4m to £18m in 9 months and many more.
Are you ready to take your company to the next stage? Contact us today.
References:
Sifted
Insights on international expansion
If you enjoyed our top tips for new exporters, join our Discovery Lite portal for free. You'll get access to a monthly insights magazine and bonus downloadable materials to help your business reach new markets:
Read next:
Top 10 Go-To-Market Tips e-book
Critical Success Factors for Effective Global Expansion Post COVID-19
Let's connect
Let us know what you think, or get in touch if you have any questions: