08/09/2023
Exploring Innovation at IFA Berlin 2023 | Startups to watch out for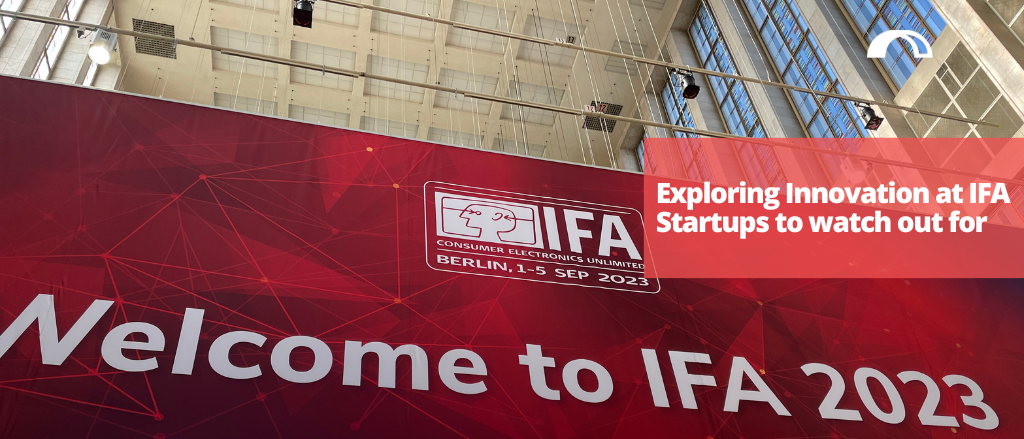 The IFA event is held from 1st – 5th September in Berlin, Germany. For 100 years, it has been a pilgrimage destination for tech enthusiasts, journalists and entrepreneurs from around the world. This year, I had the privilege of attending IFA. Among the multitude of exhibitors, we spotted several promising startups that are poised to make waves. Here's a roundup of innovative startups that caught our attention.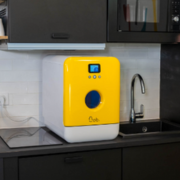 Headquartered in France, Daan Tech specialise in creating innovative appliances.
At IFA, Daan Tech showcased their product, "Bob," an ultra-fast and ultra-compact dishwasher. Bob is ideal for active students and people living in small spaces or caravans and mobile homes. Buyers can even choose their preferred colour.
Bob will be a fantastic addition to compact kitchens, and as someone living in a small flat, I can tell you right away – I want one!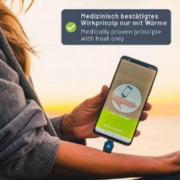 Next up, Kamedi Heatit GmbH, is a medtech startup based in Karlsruhe, Germany. This product really caught my attention. They've developed a smart medical product called, "heat it."
This device, when plugged into the bottom of your smartphone, relieves itching & pain caused by insect bites. The affected skin area is briefly heated to around 51 °C – it feels like a small pinprick – and within seconds a chemical-free local hyperthermia is applied to the affected area. It's medically confirmed to work, and pairs with a simple and user-friendly app.
It's compatible with both Android and iPhones, and small enough to fit on a keyring. It's a must have for the world travellers out there.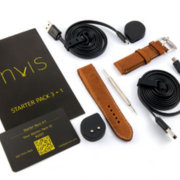 With its origins in Poland, this product is about combining fashion with tech.
Invis Wearables design signature leather watch straps that connect seamlessly with your watch. These straps offer users a range of smart functionalities, including contactless payments, once paired with the Invis app on your phone.
It's ideal for those of us who prefer a more traditional watchface, but would love all the features that a smartwatch provides. Or if you've got a favoured heirloom watch that you'd like to bring into the 21st century, invis wearables is the perfect addition.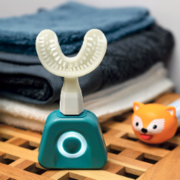 Y-Brush, founded in 2017 in Lyon, France is certainly a disrupter in the dental market. They specialise in sonic electric toothbrushes and accessories designed to clean your teeth in just 10 seconds! Talk about saving you time during the school run…
Approved by dentists, the device uses sonic vibrating technology to deep-clean every tooth at the same time, and have devices available for children and adults.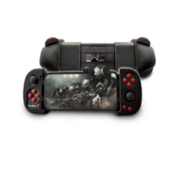 This one's for gamers and commuters. Serafim Technology was founded In Taiwan by gaming enthusiasts. At IFA 2023, they showcased their Serafim S3 Cloud Gaming product.
Priced at £80, this device transforms your mobile phone into a cloud gaming platform in a blink. Imagine an Xbox controller, with room for your phone in the middle. Using Steamlink, Xbox GamePass, as well as a host of compatible AAA games, Serafim puts the power of your gaming console in the palm of your hands.
It supports over 1000 models of phone, as well as offering a 3.5mm headphone jack and through-charging. With its affordability, ergonomics, and quality build, it's a must-have for gamers on the go.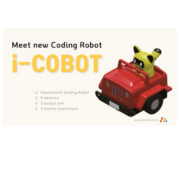 AiControl, based in Seoul, Korea, is a company with a mission to create products and tech that bring happiness to people's lives. Founded in 2015, they have a range of exciting products, including Co-Book, an educational coding block book, and i-Cobot, a toy car that follows simple coding instructions.
I had a chance to play around with both these toys
With various government partnerships in Korea, they are making strides in the edtech and robotics sectors.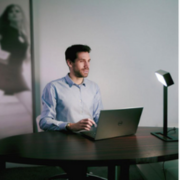 Dayvia, a French company headquartered in Lille, specialises in designing and manufacturing luminotherapy lamps. These light therapy lamps are certified for optimal efficiency to provide health benefits.
Medical professionals recognise light therapy as an effective treatment for seasonal depression, which is caused by the reduction in light during the winter.
The effects of light therapy on the body are numerous; it improves sleep rhythm and alertness. It also increases happiness due to the production of serotonin.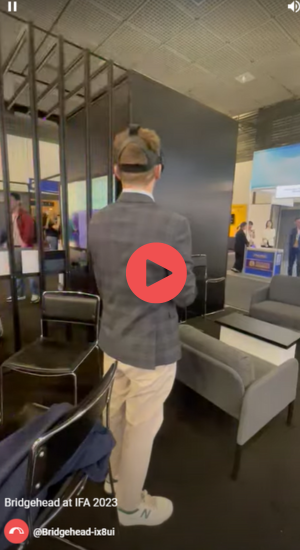 Attending IFA Berlin 2023 was an eye-opening experience, and we are excited about the innovative startups we met during the event. If you want to scale up, get in touch. We are a go to market agency helping scale ups to enter new markets in Europe and North America.