03/09/2021
International expansion lessons to learn from successful global companies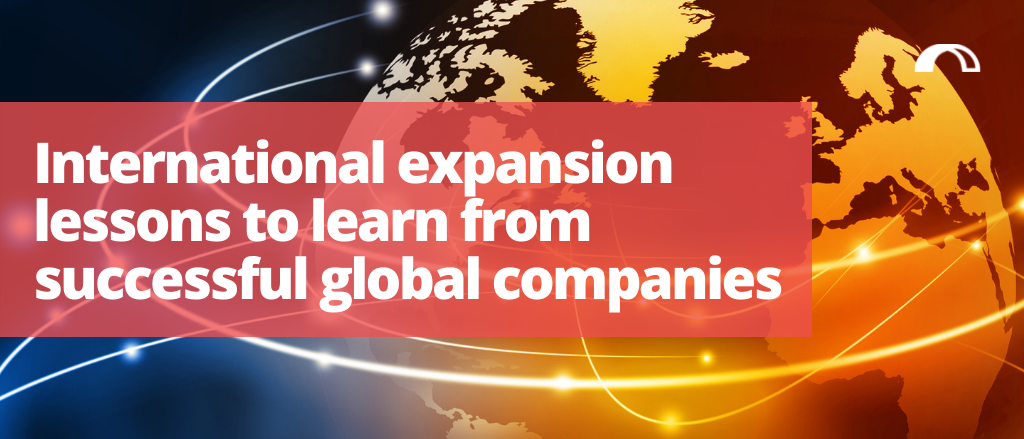 With the global pandemic causing anxiety and uncertainty for many businesses, international expansion can appeal to scaleups and startups wanting to spread their risk and be less reliant on their domestic market. There are lessons to be learnt from those companies who have succeeded in their quest to expand into international markets. Here, we share some journeys and identify the common traits which have enabled these companies to thrive, internationally.
International expansion lessons from Innocent Drinks
Let's explore the history of Innocent Drinks and their fruitful expansion plans. In 1999, a trio of Cambridge University graduates quit their day jobs, and got together to form the company. They had a simple mission, "To make drinks that make it easy to do yourself some good." They pledged to plough 10% of their profits into charities. From their shared kitchen in West London, they began making smoothies and the rest is history. In 2020, their sales surged past £400m, with their friendly and, often imitated, tone of voice valued by their target markets. Their drinks are sold in over 30 European countries.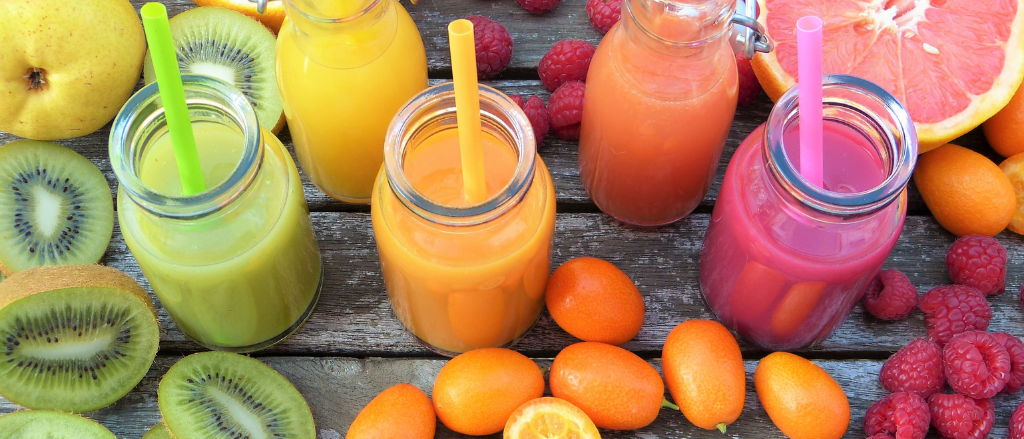 Don't get lost in translation
Their journey to international stardom certainly wasn't easy by any means. Their co-founder Adam Balon recites the unforgettable experience of their first trade show in France. [1] Using their limited French skills, they translated their mission statement and values for their stand. After attracting a lot of attention and smirks, they eventually asked a passer-by what was so amusing. It turns out, the word "preservative" has no direct translation in French, so their translation came out as, "condom-free fruit drinks." This is a reminder to us all not to cut-back on translation services.
Investment
Like most SMEs, their expansion into France was reactive, rather than proactive. Their journey began in 2005 when a distributor approached them, offering to export their drinks to France. Shortly afterwards, Innocent was on sale at a store in Paris. They then hired one agent in Paris to build up stockists but he soon became overwhelmed. They realised that they had to invest in order to succeed. As they launched into other European countries, they standardised their marketing model, and made significant investments in each territory, and that's when the international business really began to take off.
Localisation
They learnt a valuable lesson in Austria. Their original strategy to use hero stores as stockists (a replicate of the UK model) wasn't going to succeed in Austria – the demand for their products at hero stores were insufficient because Austrians prefer to go to restaurants at lunch. Fortunately, their Austrian sales chief recognised this flaw and managed to get their products onto Austrian supermarket shelves to save them, just in time. In this market, Innocent Drinks learnt a valuable lesson on local adaptation.
International expansion lessons from Lego
Now let's explore how the Danish company, Lego, built their way to international stardom. The Lego Group operates 138 retail stores in the US, UK and Germany, and globally, they own 8 Legoland theme parks.[2]
Despite their global success, the Lego Group encountered rough patches in the late 1990s, early noughties and again in 2017. This resulted in job cuts worldwide.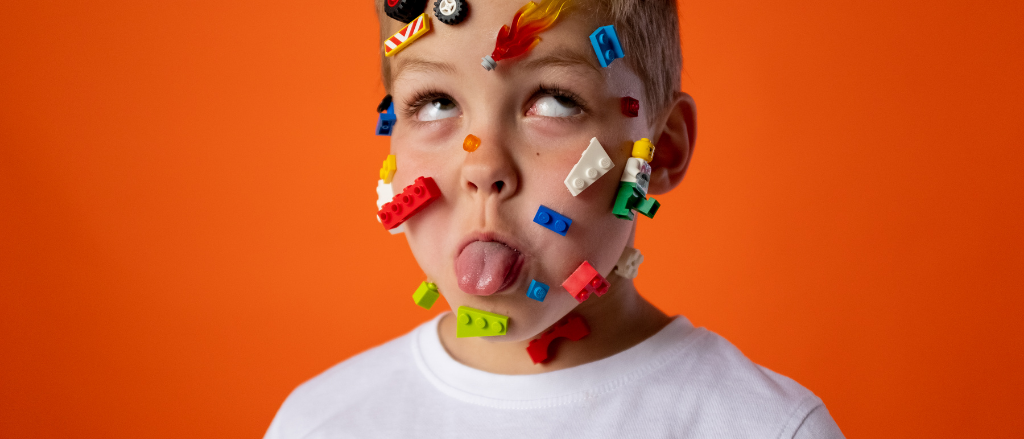 Rebound strategies
Their global rebound strategies entailed opening a factory in China in 2016, which helped them to reduce on manufacturing and distribution costs.
They increased diversity by hiring Japanese and Indian employees in their concept lab, which was predominantly Danish people. This enhanced diversity had the benefit of offering them better cultural insights.
Lastly, Lego decided to focus on their core brand values. They carried out extensive research on existing customers to gain valuable insights into their needs.
Localisation
Lego has managed to retain their global values, yet, offer localised adaptations. For example, the creation of a special Chinese New Year's Eve Dinner set for the Chinese market.
Former CEO, Jørgen Vig Knudstorp said, ''We offer what I would call a very timeless but also very universal brand. You put Lego bricks in the hands of children in China, Afghanistan, South Africa, America, or Germany, the play is the same, the idea is the same.''
Strategic Partnerships
By forming strategic partnerships with trusted local businesses, Lego has been able to penetrate international markets. For example, their wise strategic move to partner with the Chinese internet company Tencent allowed them to enter the huge Chinese market.
International expansion lessons from Netflix
Across the Atlantic Ocean, let's learn how the US streaming provider, Netflix, managed to expand into a massive 190 countries within just 7 years. [3]
Their phenomenal success wasn't without cultural, commercial and technological challenges. In Europe, they found that customers preferred programmes in their own language, thus making Netflix's line-up of English-language programmes defunct in those markets. In addition, they found themselves up against Amazon Prime, as well as confronted by strong local competition in the form of products such as iPlayer in the UK, and CanalPlay in France. As a streaming service, Netflix also encountered issues in less developed regions, such as parts of Asia and Africa, where less advanced technology infrastructure would make streaming difficult.
Netflix adopted a three-stage pronged approach. Firstly, they carefully chose to expand, initially, into countries sharing similarities with their home market, hence Canada being their first choice. The next phase was to hit 50 countries, selected on the basis of their perceived level of attractiveness, number of affluent customers and the availability of broadband internet.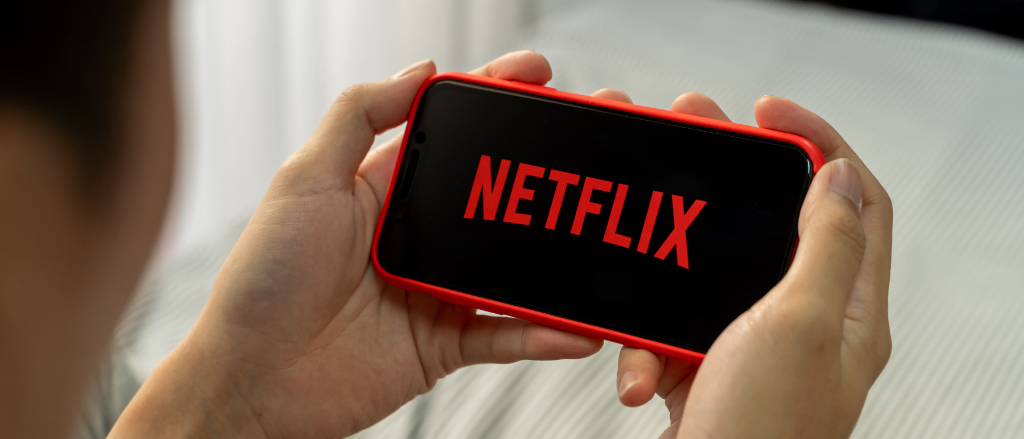 Investment
One of their critical success factors was investing heavily in data and analytics to gain insights. They acquired significant insight into user content preferences, and an understanding of which marketing tactics worked well for them.
They also made significant investment in regions which required internet connectivity improvements.
Localisation
Despite Netflix's chief content officer, Ted Sarandos, saying that, "Great storytelling transcends borders," they have still responded to local markets by creating and sourcing regionally produced content. Netflix produces original content in 17 different markets.
Strategic Partnerships
Local partnerships were critical to their success. In some countries, they partnered with mobile phone and cable operators to make their content accessible. For example, when Vodafone launched their TV service to the Irish market, they featured Netflix. Other partnerships include Telefonica in Spain.
What did you take away from these international expansion lessons?
In all the international expansion lessons we have seen, the common traits shared by their global strategies are:
Understanding of local markets is paramount. For example, Innocent Drinks' break-through in the Austrian market was attributed to hiring local people with local knowledge.
These companies have embraced collaboration and formed local partnerships and alliances. You don't have to go at it alone.
Localisation, yet retaining key global messaging – all companies have adapted to local preferences.
International expansion is no easy feat. It requires research, planning, forming alliances, investment and hard work! At Bridgehead, we have made it happen for over 70 startups and scaleups. We hand-pick industry and region experts for each project – this ensures any localisation needs are met, and the market is entered successfully and rapidly.
To start your international expansion journey, get in touch today.
Further insights on international expansion
Join our Discovery Lite portal for free to get access to our monthly insights magazine and bonus downloadable materials on international expansion, designed to help your business reach new markets:
Read next on international expansion:
References:
[1] Real Business
[2] Wolfestone Blog
[3] Harvard Business Review