20/01/2020
Bridgehead® Appoints Export Champion; The Leading International Go-To Market Agency Appoints Lesley Batchelor OBE to Leadership Team.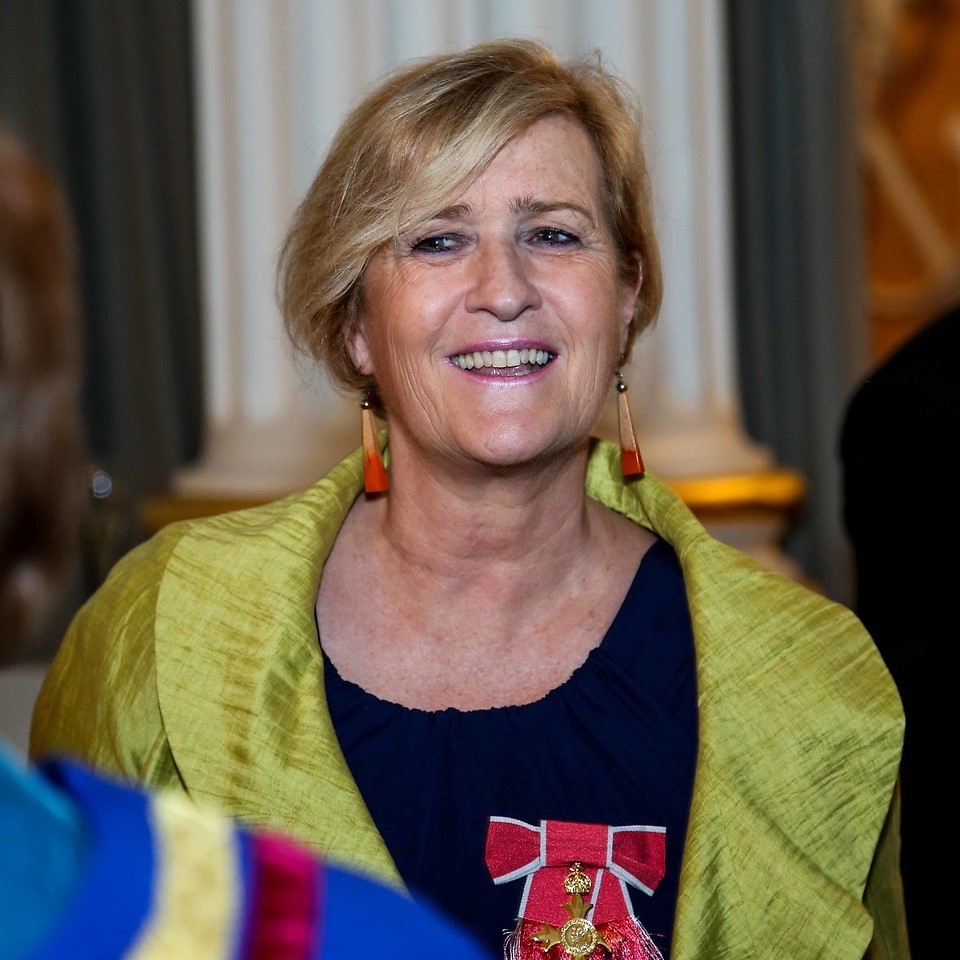 London – 20th January 2020
Bridgehead® appoints Lesley Batchelor to the leadership team, as the Global industry business growth experts continues to strengthen their position in Europe and North America.
Lesley Batchelor, OBE has joined the leadership team at Bridgehead International Agency Ltd as Non-Executive Director. Lesley, who up until recently was Director General at the Institute of Export (IOE) is a strategic thinker and leader with over 35 years experience gained from 4 Blue Chip companies working on international trade, (b2b) and leading the UK's only professional body representing international trade. Winning of CBI Business Women of the Year and CEO of the Year from the Congress of Trade Associations in 2015.

Lesley has vital real world experience of trading internationally from establishing new markets and sustainable growth to brokering licences to optimise IP internationally. Lesley has excellent knowledge of World Trade and how it interacts with shipping, insurance, finance and regulatory compliance and is often sought out for comment on Brexit and international trade issues.

Utilising their proven methodology, Bridgehead creates extensive and bespoke go to market strategies which are proven to create a return on investment as quickly as 90-days. Their accumulated expertise offers a unique ability to assess how best to align each client within a new region or country. Bridgehead identifies the pressure points and delivers a manned solution to oversee the sales and routes to market.

Creating a truly transatlantic go-to-market agency is Bridgehead's vision and we know it requires the very best export champions and industry leaders to be part of the team. As Bridgehead opened their Canadian office in 2019, providing a vital link between transatlantic and European businesses has never been simpler and now, more readily accessible.

Bridgehead positions itself as a guaranteed 90-day result service, with geographically coordinated members of their team applying their culture aligned knowledge to your business. Their service is divided between four elements; discovery, strategic planning, execution and acceleration and growth.

CEO and Founder of Bridgehead, Paul McIntosh, has almost thirty years experience in global brand immersion. McIntosh says, "Adding Lesley's incredible expertise to our leadership team is a privilege, ensuring we continue to offer world class services to our clients, whilst bringing trusted partnerships and alliances to the fore. Opening a branch of Bridgehead in Canada in 2019 was a remarkable event for the organisation, and proves that our global specialty alignment is only thriving. We have had a continuing success in North America, and with Lesley's leadership we are anticipating what the future may hold as we seek to grow across the Atlantic."

Lesley Batchelor explains, "Global success is linked to those who understand the cultures they are working with and how to differentiate their offering to suit their specific conditions and needs. I am extremely passionate about helping and guiding more UK companies to successfully expand their businesses and working with the team here at Bridgehead© will guarantee this happens as rapidly as possible. The Bridgehead vision and culture for delivering for their clients perfectly fits with my desire to accelerate more SMEs growth aspirations."
Lesley will form part of Bridgeheads new leadership team and help drive the commercial client acquisition business unit within the Company.

International go-to market agency Bridgehead offers organisations a Transatlantic market penetration service with a 90-day quantifiable return on investment guaranteed. Their extensive research and strategy is executed by their own team, applying full legal legislation and governmental policies according to each country. Bridgehead continue to tailor their strategy as they accelerate each SME organisation into market prominence.

View all Bridgehead team here.
Let's connect
Let us know what you think, or get n touch if you have any questions: