01/09/2020
Bridgehead® Associates Network launch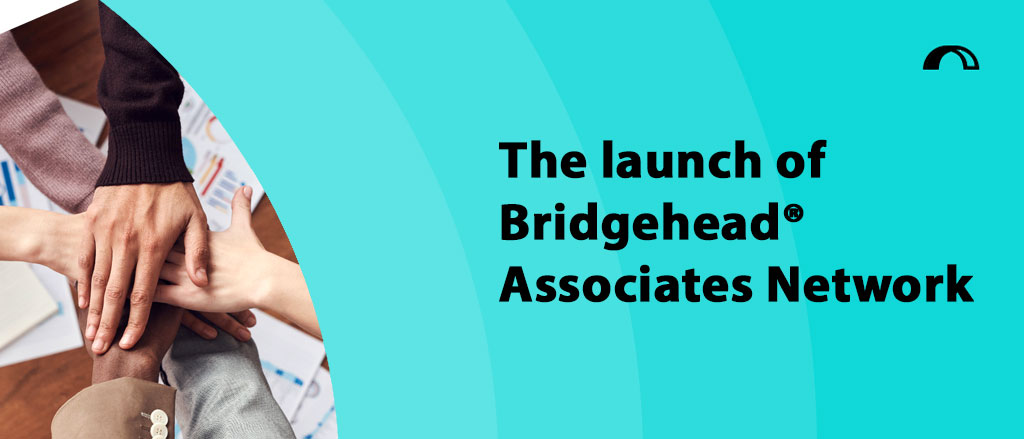 Every business will need different resources for growth. For us it's about having access to the right people, at the right time. To achieve that we have created the Bridgehead® Associates Network – a platform from which we can find the right people for the projects we are working on. A platform where you can find your next project.
What is a client associate?
A client associate will have a background in sales leadership, commercial expertise or business development. They will have built a good, trusted network around them that they can capitalise upon those opportunities and leads. They may consult for a project for a short period of time, or my be involved in it from start to finish for a year or more.
Whilst we work remotely, all Bridgehead® associates are very much a part of our team, sharing of ideas and resources and a strong team ethic – whether they work for 1 day or 5 days a week they are an important part of the Bridgehead® Vision.
Join the network
As a client associate you will be brought in to support the Go-To-Market strategy. We are looking for associates with expertise in the following areas:
Market Research
Market Analysis
Sales
Sales support
Networking
Client Management
Does that sound like you or someone you know? Would you like access to flexible projects? Read more about our Bridgehead® Associates Network here, or join our group on LinkedIn here.
Insights on international expansion
If you enjoyed our top tips for new exporters, join our Discovery Lite portal for free. You'll get access to a monthly insights magazine and bonus downloadable materials to help your business reach new markets:
Let's connect
Let us know what you think, or get in touch if you have any questions: