19/01/2021
How SMEs can raise finance to fund international expansion in the new Covid world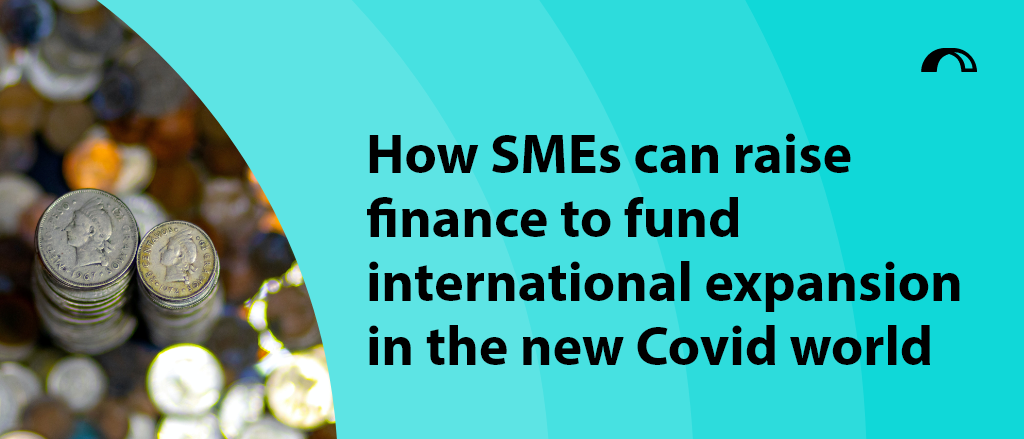 Download our list of the various ways to raise finance to help fund international expansion for your business
Here, at Bridgehead, one of the questions we are commonly asked is "How much does it cost to expand into Europe?". Our response is typically "Less than you think." Despite this, given the present economic crisis attributed to the global outbreak of COVID-19, it is understandable that business owners might feel discouraged in pursuing their international expansion plans. However, there are many inspiring lessons from history. Did you know that some of the biggest brands we know today started during the global financial crisis (GFC) in 2008? The likes of WhatsApp, Uber and AirBNB, to name a few, are among those who took the plunge when waters were at their deepest.
If you're thinking about growing your business overseas, one of the biggest challenges can be the question of how you'll raise finance to fund this international expansion. Whilst it's actually simpler than many realise, the abundance of financing options available can seem overwhelming. In this article, we explore the various financing options available to you.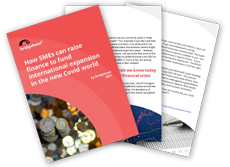 Sign up to Discovery Lite to receive the "How to raise finance to fund international expansion" insights paper
Enter your details below and look out for an email with our list of ways SMEs can raise finance to fund international expansion in the new Covid world, included as part of our free Discovery Lite subscription, filled with monthly content to help your business expand internationally
The paths towards international expansion are manifold, whichever route you choose for your business, you will encounter different financing needs at different stages of your journey, and the methods you use to acquire funding may vary. You may find that just one of the financing options suffices, or you may need a combination of several.
At Bridgehead, we specialise in assisting companies like yours to take advantage of the phenomenal opportunities which Europe and North American can offer. We become your guide offering extensive international expansion advice and local expertise, we help you to get both feet on the ground to get your product/service into the hands of prospective buyers. Take inspiration from the big brands who took a calculated leap of faith during the GFC. Are you familiar with this Chinese proverb? "The best time to plant a tree was 20 years ago. The second best time is now." Talk to our expert team today.
Useful links on grants in the EU:
Applying for a grant from the EU can be an excellent option for those companies looking to make significant investment in an overseas arm of their business:
ec.europa.eu/info/business-economy-euro/doing-business-eu/finance-and-support_en
Let's connect
Let us know what you think, or get n touch if you have any questions:

Related content