06/04/2021
How to define your product and value proposition | Go-To-Market strategy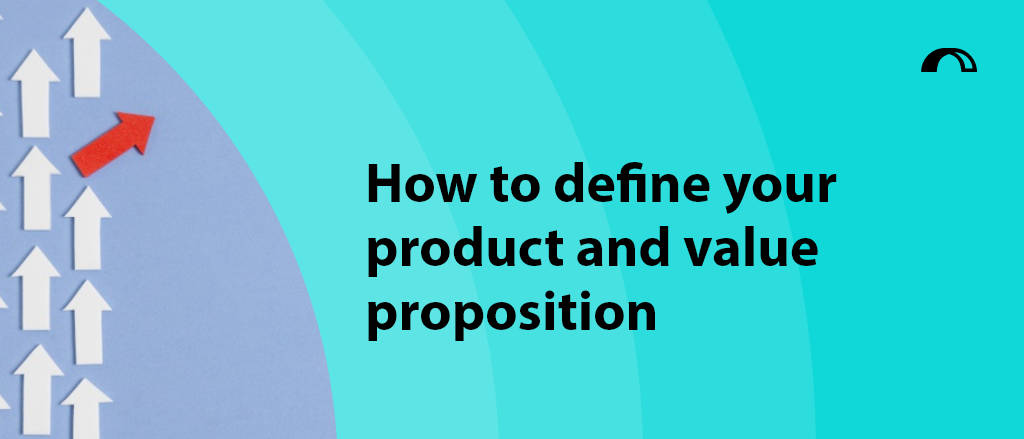 Did you know that only 1 in 5 businesses succeed in international expansion? The 20% of businesses which prosper do so because they created an innovative and compelling go-to-market (GTM) strategy. In this article we address the last step of developing a winning GTM strategy, and provide guidance on how you can create a unique product and value proposition to appeal to your target customers.
What is value proposition?
Let's begin by defining what a value proposition is, the Chartered Institute of Marketing (CIM) defines a value proposition as:
"The set of qualities of a good or service that allows it to fulfil the customer's needs and desires." – CIM1
Taking this from a marketing angle, your value proposition is the primary reason why your target customer would choose to buy your product or service over your competitor's offering. A value proposition isn't simply a tagline or slogan, it should be the thing which solves your customer's pain points.
A great example of a company with clear and unique value propositions is Airbnb. Founded in San Francisco during the global financial crisis, Airbnb is, today, a trusted online marketplace for people to list, discover, and book unique accommodations and experiences around the world. Most importantly, Airbnb manages to distinguish the value proposition it offers to hosts and guests2.
| | |
| --- | --- |
| Value Proposition for Hosts | Value Proposition for Guests |
| Income Generation | Choice and Variety |
| Simplicity | Cheaper |
| Risk Minimisation | Authenticity/Community |
Value proposition for hosts
To their host audience, Airbnb understands that generating income is the key motivator for them to list their property, hence their marketing focusses on how hosts can earn money. They also realise that hosts are concerned about damage to their property, so Airbnb offers insurance and enables hosts to set their own house rules, e.g., no pets. Lastly, Airbnb makes the whole process simple by designing a user-friendly platform with management tools such as, a reservation system and an availability calendar.
Value proposition for guests
On the flipside, Airbnb's guest audience has a completely different set of needs. The Covid-19 global pandemic created a great deal of uncertainty for travellers and holiday makers, and Airbnb solves that problem for their customers by offering a hassle-free refund policy, promising to cover every trip. They differentiate themselves by the choice and variety of accommodation they can offer. They also distinguish their experiences by offering authenticity, because guests are able to meet with their hosts; something which doesn't happen on resort holidays. Airbnb accommodation is also often cheaper when compared to room rates at traditional hotels.
Paul McIntosh, Founder and CEO of Bridgehead reveals that although businesses generally understand the importance of having a clearly defined value proposition, many businesses struggle to use them effectively. We often advise our clients on how to create a compelling value proposition for their target customer in each of their target markets. There are a few factors which your value proposition must cover, here's our take on how to create a product value proposition.
How to define product and value proposition?
Step 1: What problem(s) are you trying to solve?
At this stage in developing your GTM Strategy, you will be highly knowledgeable on your target market and customers. By knowing what your customer's pain points are, your product or service should provide the solutions to their problems. For example, do you recall the days when small merchants only accepted cash or a cheque? Along came SumUp, one of our clients, who is a leading mobile point-of sale company. In 2012, they created a device, which, when used with a smartphone, allowed merchants to accept card payments from anywhere. If you visit their homepage, you will see this clear and succinct value proposition, with a call-to-action (Get started now).
Step 2: Sell the sizzle, not the sausage
So often, we witness businesses selling features, and not the benefits. Effective value proposition should communicate the benefits, hence the saying, "Sell the sizzle, not the sausage." Tell your customers how your product will benefit them. Let's take Apple as an example3, a company whose value proposition has evolved over the years. At the brand's core (excuse the pun) are three value propositions: 'Think Different', 'Tech that works' and 'Your privacy is safe with us'. The latter was no doubt developed to address consumers becoming increasingly concerned over the amount of data the likes of Google, Amazon and Facebook hold on them, as well as the scandal over security issues with Apple's rival phone maker Huawei.
Step 3: Speak your customer's language
We are not simply referring to the need to speak a different language here, it is the need to communicate in a language that your customer will resonate with. The way in which that message is communicated also has to take into account those cultural differences you've identified, particularly if your target market is very different from your domestic market. A great example is Innocent Drinks. Their target market is young, pop culture savvy, ethical and informed. The brand has successfully shaped their tone of voice (TOV) based on their customers. Their TOV is very conversational, they come across as down to earth, it's as if a friend is talking to you, not a global company.
Step 4: Differentiate from your Competitors
We often ask our clients, "What is it that you do, that is better than anyone else?" Ask yourself this question, and whatever your reply, this is your differentiated value proposition, the thing which will make you stand out from the crowd.
One of our clients, Tucano, manufactures sustainable tablet cases, smartphone covers and backpacks. Let's look at one of their products, which is a MacBook case. Unlike other products on the market, they describe their product as a "second skin" for MacBooks. Not only will this protect your MacBook from accidental damage or spillages, but it's also not bulky either.
Marketing communications
Once you have developed your value proposition(s), you need to ensure that all your marketing communications align and reflect them. Successful marketing campaigns have consistent messages across all media platforms and at every customer touchpoint. Global companies who succeed make local adaptations to suit their target customer, but their overall messaging remains consistent. Let's revisit the brand Innocent Drinks again. Did you know that this UK company also sell to 15 countries across Europe? Despite the brand's widespread reach, their "informal and chatty" style remains consistent in every country.
Key takeaways
When developing your value propositions for your new target customers, the key takeaways to remember are:
Tell your customer the number one reason why your product or service will solve their problem(s).
An effective value proposition should be persuasive and convert a lead into a customer; sell the sizzle, not the sausage.
Tell your customer why you are different to everyone else.
When you sell in different countries, value propositions can follow different formats, as long as they are "on brand," unique, and resonate with the local customer.
Creating a product value proposition plays a critical part in your overall GTM strategy. It's something you'll need to consider if you want to be one of the 20% of businesses who succeed in international expansion. We can assist by offering our hands-on consulting and business development expertise, to help accelerate your international growth. Make sure your go-to-market strategy is successful – we will develop & implement it, achieving quantifiable results within 90 days, guaranteed. Talk to us today.
Sources:
1. CIM
2. Innovation Tactics
3. FourWeekMBA
Insights on international success
If you enjoyed our top tips for new exporters, join our Discovery Lite portal for free. You'll get access to a monthly insights magazine and bonus downloadable materials to help your business reach new markets:
Let's connect
Let us know what you think, or get n touch if you have any questions: