18/10/2021
International expansion strategy to guarantee success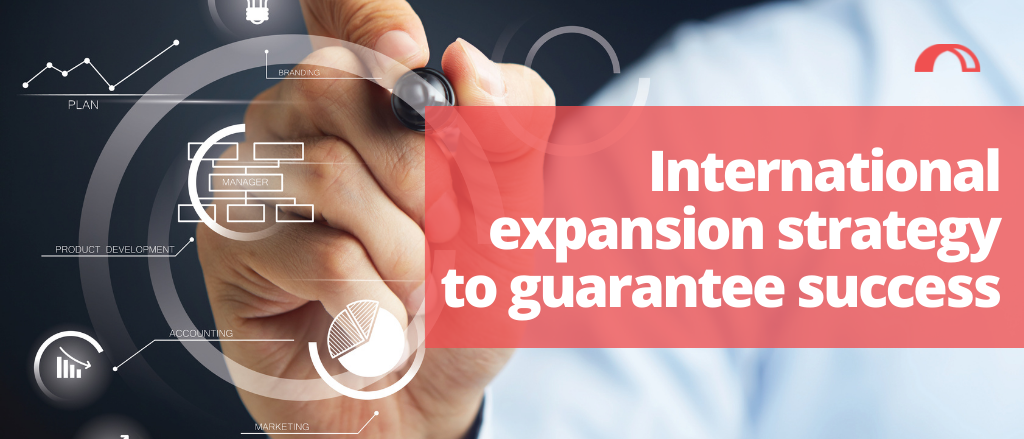 Explore our international expansion strategy steps to successfully enter new markets. We use these steps for our clients, with results in 90 days, guaranteed.
While many entrepreneurs want to internationalise, it's still a common misconception that it's a huge and terrifying leap. Bridgehead was founded to change that perception. We understand that each and every client is unique, all with different goals and objectives. Despite this, one thing which all entrepreneurs have in common is that they want rapid results. Our service guarantee is success within 90 days. Want to know the secrets of successful international expansion? Our experts have compiled the key steps.
Step 1: Research
Begin by undertaking market research to gauge the level of demand for your product or service offering, as well as identifying the channels your customers would use to access it.
Many entrepreneurs and founders fall into the trap of becoming overly focused on their product or service, without considering whether there is actually a market for it. You've invented a new product and there is nothing else like it available; however, we would ask, are you solving any customer pain points? If not, that could be the reason why the product didn't exist in the first place! Start by considering your customers' problems, and how your product or service would solve them.
For instance, once upon a time, small merchants could only accept cash or cheques. Then along came SumUp, (one of our clients), who created a device in 2011, to use with smart phones, enabling merchants to accept card payments from anywhere. Today, they are among the leaders in this arena and operate in over 30 markets. For more examples of companies who solved a customer's problem, our blog on top European start-ups to watch out for in 2021 is well worth a read.
If there is a genuine demand for your product/service, it's advisable to only enter a market if you're confident that you can compete well amongst the top players. Alan Clayton, business coach at SOSV reminds us that, "Your 'new' product must be at least 50% better than the competition, just to turn the customer's head." Read the full interview with Alan on the 5 forces hardware startups have to overcome in our August's issue of ScaleUP by signing up here.
Step 2: Localisation 
Product/service localisation is another issue which is often underestimated in international expansion. All too often, businesses assume that simply translating everything into another language will suffice, without undergoing any product or service modifications. There are key lessons to be learnt from global firms who have failed in their expansion plans due to lack of adaptation to the local market.
Let's take the fast-food chain, Taco Bell, as an example. The American chain failed to gain traction in China and were forced to shut down restaurants in 2008, citing that Mexican food is "notoriously hard to market in China." [1]. The chain did not adapt their product to suit the local palate. Mexican food such as salsa, is made with uncooked vegetables, which goes against the grain of Chinese culinary culture, where everything needs to be cooked. Popular products such as cheese and soured cream were also alien to the Chinese market at the time. Our blog on international expansion lessons to learn from successful global companies looks at localisation further.
Take note from Sunny Mudhar, co-founder of Family Secret, our client whose family business supplies cooking sauces and snacks. During a recent interview with us, (read the full interview in the August edition of ScaleUP by signing up here) he admitted, "It's hard to let go of the reins of your own business, you're sometimes too close to it all…It's costly to make mistakes. You only really have one chance." It's rare to get a second chance, so be sure to get it right the first time.
Step 3: Sell, sell, sell
If you get a chance to meet our CEO and Founder of Bridgehead, Paul McIntosh, he often uses the phrase, "Putting the horse before your cart." It's our belief that once localisation needs are carried out, if there is solid evidence of demand for your product or service, then it's time to get purchase orders in. Get an ROI first.
Pick up the phone, speak to potential clients and get the orders in. If you can't resource this activity in-house, we have a team of experienced telemarketers who can support you. Telemarketers can undertake valuable activities such as market research, setting appointments, sales and database cleansing. We ensure that the telemarketing team working for you will be fully briefed and have a good grasp of your business before they are let loose on the phone; they listen and can adapt to ongoing conversations as they see fit, without a script, which can often be too restrictive.
Step 4: Create and implement a world-class Go-to-Market Strategy
Fundamentally, the next step of your international expansion journey should be to create a world-class go-to-market (GTM) strategy. Read our full guide on why you need a Go-to-Market strategy here. Your Go-To-Market strategy is your action plan, which will answer the following critical questions:
Whom will we actively target within the market? – Defines target customers
What will be our product portfolio for our target customers? – Define/modify product or service.
How much will we charge for our products for different customers? – Establish a pricing strategy.
How will we promote our products to target our chosen customers? – Defines unique value proposition.
Where will we promote and sell our products to our target customers? – Establish distribution and marketing channels.
We can also help your business create and implement a Go-To-Market strategy strategy to win and secure sales – results in 90 days, guaranteed.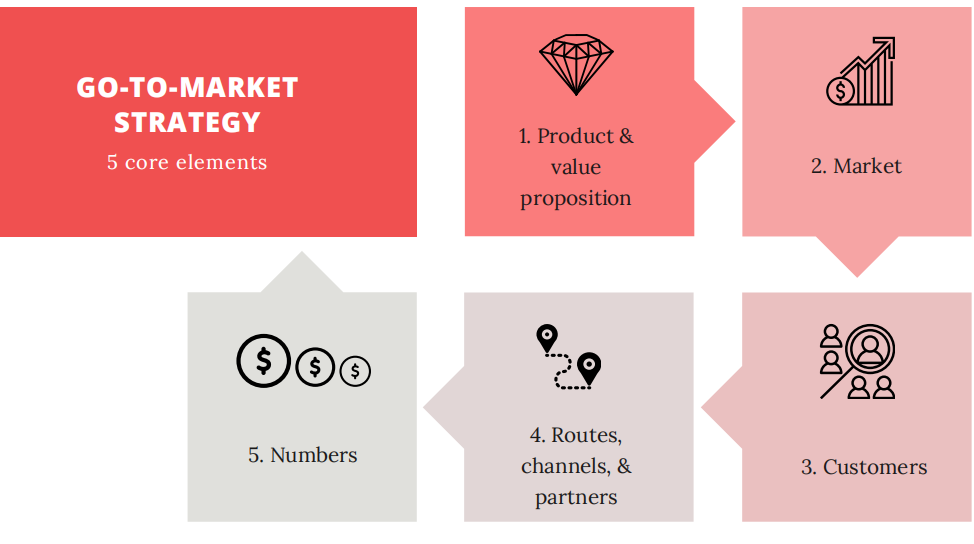 Step 5: "It takes a village"
To fulfil your international expansion dream, now is the time to expand your team.
In our interview with Alan Clayton, business coach at SOSV (read in the August issue of ScaleUP by signing up here), he unveiled that 60% of start-up failures are due to breakdowns in how teams work together. This involves founders, suppliers, investors, partners, advisors and others.
Alan further revealed that during his experience of working with hardware start-ups, he has found that, "Most start-up founders are smart, intellectual, engineers, scientists and imaginatives, which makes for a perfect start. However they often lack the people and organisational skills to keep everyone together, on time and on budget."
Now is the time to get a diverse team on-board, who can help you make it happen. Decide what to retain in-house, what to outsource, and carefully choose which suppliers to work with. Again, this is something which Bridgehead can support you with. We have close relationships with associates in North America, UK and Europe, and can connect you with the right people, quickly.
Will you be following our international expansion strategy steps?
We've helped over 75 startup and scaleup businesses to expand internationally across different verticals and industries. Our global network of experts deploys proven blueprints and methodologies to help businesses to accelerate market entry when it comes to international expansion into the UK, Europe, or North America. Results in 90 days, guaranteed. Get in touch today to discuss your company's international expansion strategy.
References:
10 Successful American Businesses That Have Failed Overseas
Insights on international expansion
If you enjoyed our international expansion strategy steps, join our Discovery Lite portal for free. You'll get access to a monthly insights magazine and bonus downloadable materials to help your business reach new markets: