12/11/2020
Is Bridgehead the right agency for you? About our client directors – Simon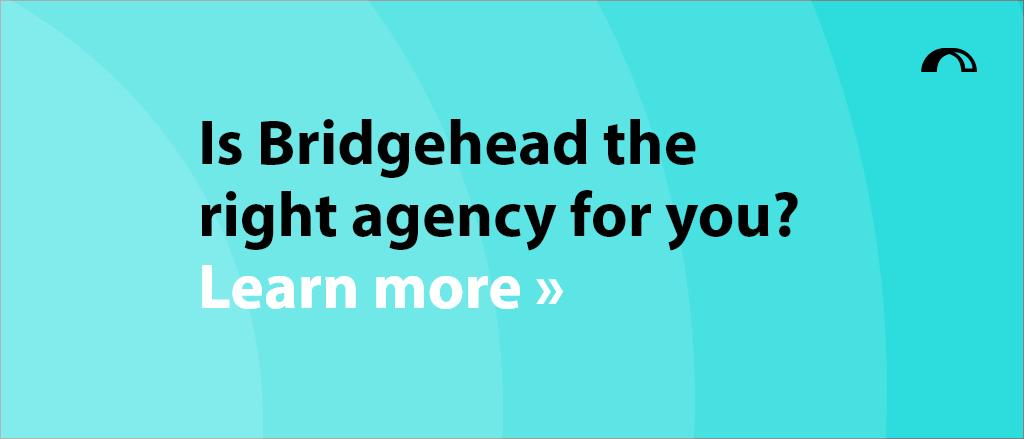 What is it like working with Bridgehead? A while back I had a call with Simon, one of our client directors, looking after Consumer Packaged Goods (CPG) clients here at Bridgehead. He has unique experience as a buyer, making him the perfect fit for this role. Read on to learn about why Simon makes a great client director, what a client director does, more about Bridgehead as a company and how your brand may benefit from working with us.
The background
Simon has spent his 20-year career as a buyer at global retailers dominant in what they do such as Tesco, Carphone Warehouse and Dixons. He played a part in the Apple iPad launching in the UK in 2010, worked with many known computer & phone brands, launched many P&G items into Tesco's, and much more. And now he sits on the other side of the equation, pitching our client products into retail buyers.
Spending a significant amount of years as a buyer, he knows exactly how retailers work and what makes them tick. This expertise made Simon the perfect candidate for our new CPG client director role. He understands and appreciates both what the retailers need from a seller, and what the seller wants from the retailer. Going into a meeting with any buyer to present one of our client's products, he is prepared with a solution that is right, for both the retailer and the client, the first time around.
The guarantee
Landing on our homepage for the first time, the one thing that we hope stands out to you is our 90 day guarantee. It's rare that agencies guarantee results – it's just one part of what makes Bridgehead so different. I wanted to ask Simon what he thought of it and how he felt about the promise.
"Guarantee? The scariest thing" – he said. After all, it is him and his team that will have to deliver against it.
He shed some light onto how supermarkets work – the big giants don't review their product ranges daily, weekly or even monthly. You can't have a meeting one week, and have the item on the shelves the next, "they don't operate like that" he says. It's a long process and part of the long-term strategy. So when we guarantee quantifiable results within 90 days, the result guaranteed will be specific for each client. It'll depend on what our go-to-market strategy identified as the best routes to market according to our client's aims and objectives, timeframes, level of investment, short and long term plans and much more.
If, for example, the aim is to have a product sold across as many chosen channels in the UK as soon as possible, within the 90 days we'd be able to have orders in place with the target audience, while having meetings arranged and confirmed for ensuring the product appears nationwide after their next product category review. This leads me nicely onto partnerships and transparency.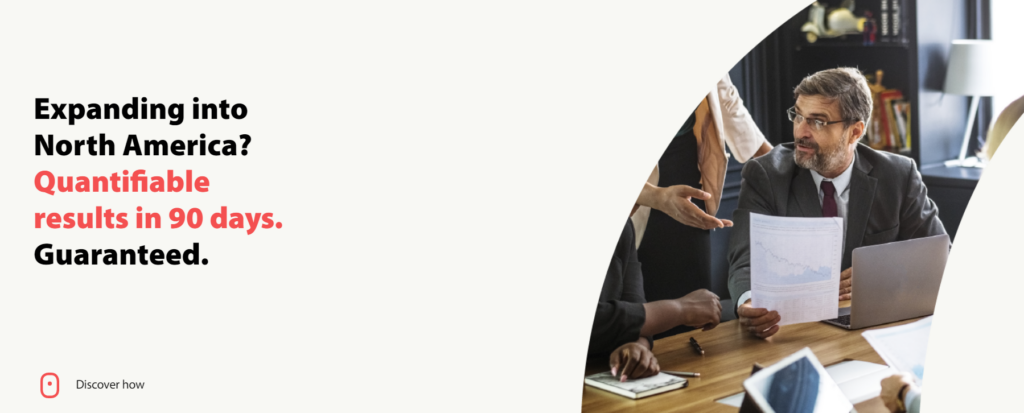 Transparency in our partnership
"It's not them and us. It's a partnership" – Simon shared, that's what it's like working with Bridgehead. That's why we are transparent with our clients from the beginning. Our Expertise isn't free, and we want our clients to be sure that this is the best way to invest their budget, and feel comfortable doing so knowing they will get results and a swift ROI. Results that both Bridgehead and the client have discussed and agreed to.
We have an onboarding process for our clients, integrating them into our teams and our systems, so our client has all the information that we do, at any point they want. Nothing is hidden, numbers are visible – transparency in the partnership is key.
We're very much a team of do-ers. We're running at 100 miles an hour from day one for our clients, to make sure we bring in the results within 90 days. Our Client is our main focus and is at the heart of everything we do.
Our process and why us?
When working with Bridgehead you gain access to our proven process, which we follow for all of our clients, which guarantees success. We call it our blueprint. It's a tried and tested process, clear and systematic, and it does deliver results. I asked Simon why are we here then, wouldn't anyone be able to follow the steps and achieve success for themselves? "No" said Simon, the process and our expertise go hand in hand – you need the experts to take the plan and turn it into actual results. Simon used Ikea as an example; each piece of furniture comes with instructions, but firstly, not everyone reads them, and secondly, not everyone that reads them ends up succeeding in the build (I personally have put together many Ikea pieces of furniture, so this really resonates with me – I'll probably use this example again and again!).
That's why we have a network of client associates, all with different product category knowledge, each with unique experiences, bringing different perspectives to the table. One may be an expert in selling into retailers as they've spent 20 years doing the buying, while someone else might have the local knowledge that can't be matched. Whether it's FinTech or toys for children, or food. You can't be an expert in everything, and that's why our flexible network of associates will be there to offer their expertise when it's needed, in the field, industry, region or country required.
So what do you think? Does Bridgehead tick the boxes for you? If so, get in touch with us here and let's talk.
If you'd like to find out what it's like to work for Bridgehead, read our post "About Bridgehead from within".
Insights on international expansion
If you enjoyed our top tips for new exporters, join our Discovery Lite portal for free. You'll get access to a monthly insights magazine and bonus downloadable materials to help your business reach new markets:
Let's connect
Let us know what you think, or get in touch if you have any questions: