09/09/2021
Technaxx® partners with Bridgehead International Agency to expand into the UK
Technaxx® increases their European footprint by bringing their impressive range of innovative technology into the UK market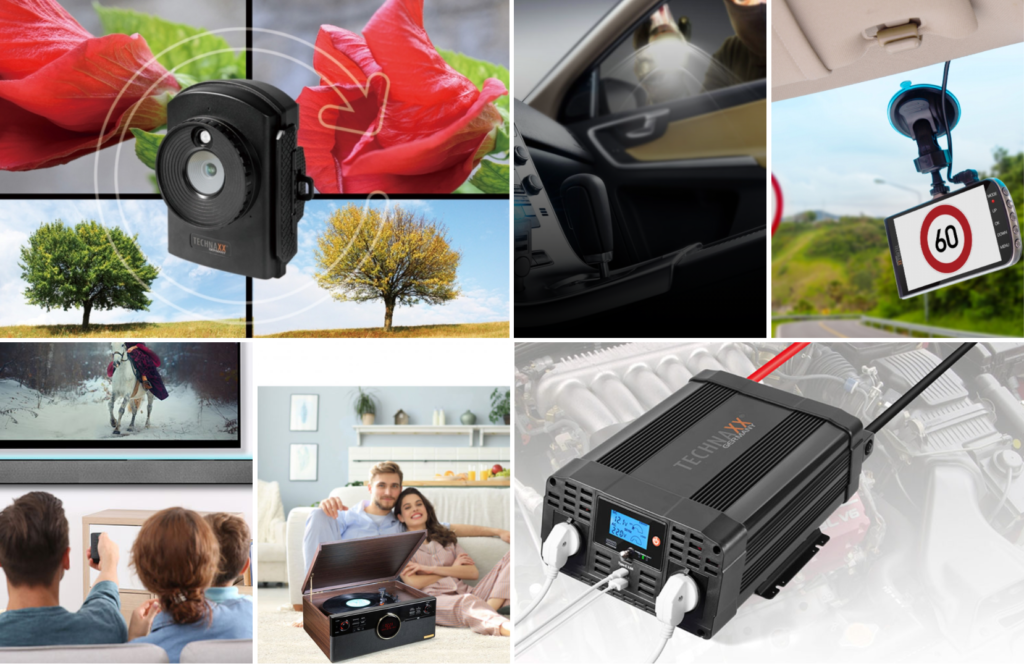 Technaxx® is pleased to announce their new partnership with Bridgehead International Agency Ltd, experts in distributing and selling new products into the market rapidly.
Technaxx® will be able to supply channel partners with hand-picked product ranges, throughout the United Kingdom, to meet the consumer demand for high quality, cost effective technology, designed to improve life.
"Bridgehead is the perfect strategic partner for our plans in the UK as we bring our products to a new market to generate totally new turnover for channel partners," says Technaxx® CEO, Pascal Pekcan. "The team has proven their expertise in this market over the past 12 years, and we are partnering with one of the best players in the region. Bridgehead will fulfil the demand of Technaxx's products in this important consumer tech market."
Paul McIntosh, founder and CEO of Bridgehead International Agency Ltd adds, "Consumer tech is an ever-evolving, fast-growing market, and it's wonderful to have the opportunity to introduce and grow another innovative new brand in the UK. Technaxx® products are unique, fantastic value and offer a compelling proposition to those end users looking for the latest multifunctional, unique technology. We're very excited to be working with Pascal and the Technaxx® team to bring their extensive range of lifestyle technology to the UK market."
With ranges in several categories such as auto, outdoor, security and health, plus many more, Technaxx® brings the expertise and quality of German design across the entire range to everyday, useful technology products. All of the products in the range offer a unique point of difference to give the customer innovative, multifunctional technology they can rely on and true value for money.
About Technaxx®
Technaxx is a German manufacturer of multimedia, auto, security, outdoor, health and lifestyle products with their headquarters in Frankfurt.
They have been on the market since 2002 and committed to bringing the latest tech innovations to market and developing effective solutions that are easy to use, good value and multifunctional.
About Bridgehead International Agency
Bridgehead is an international go-to-market agency helping SMEs grow in their existing markets or expand overseas. Their experts across Europe & North America not only create strategic market-entry plans, but most importantly, implement them, achieving quantifiable results in 90 days. Guaranteed.
Contact information:
Pascal Pekcan
CEO, Technaxx®
[email protected]
Brittany Chandler
Marketing Executive, Bridgehead International Agency
[email protected]