13/01/2020
The UK transatlantic relationship with Canada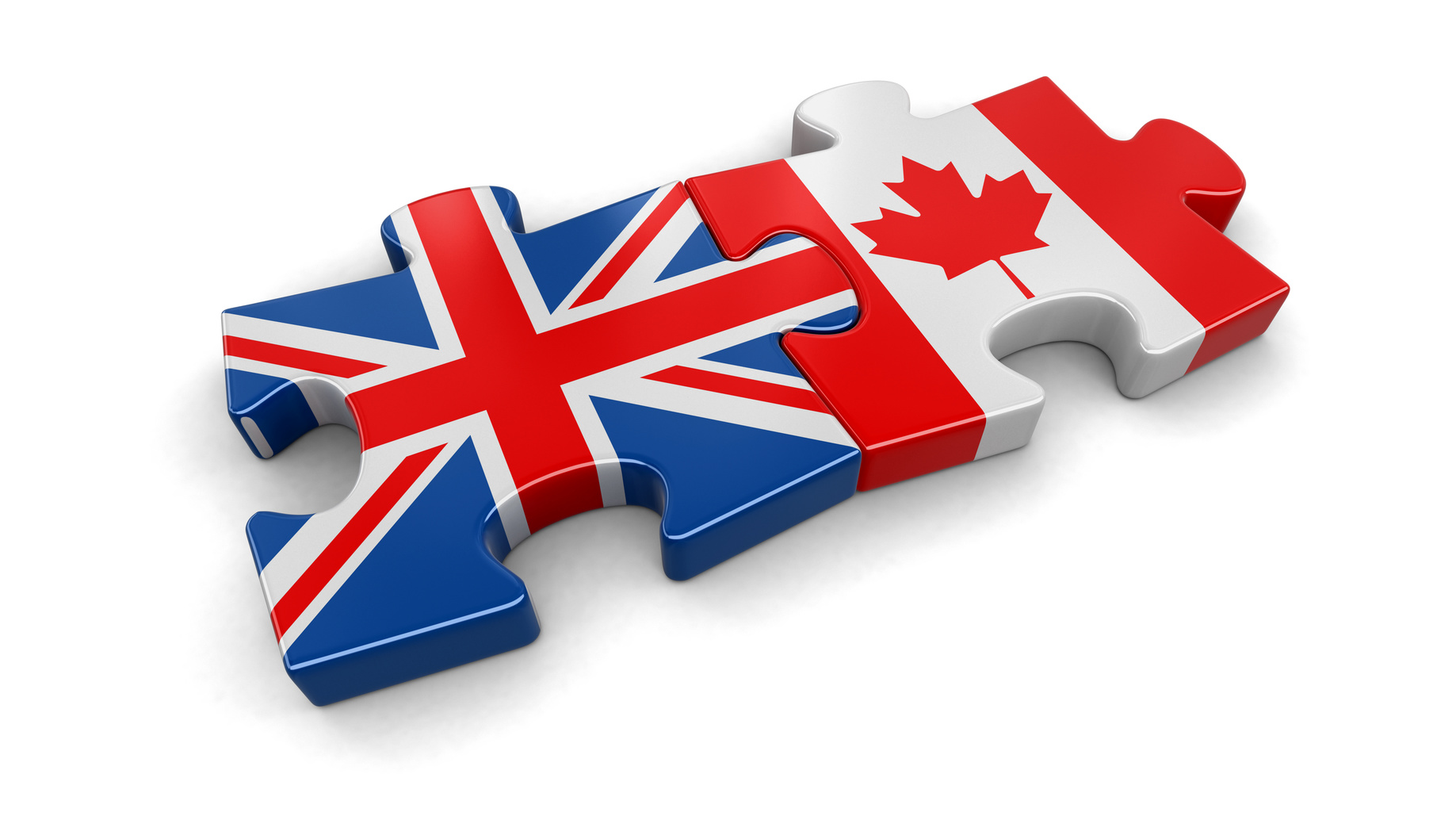 No matter what the politicians say or do, one simple fact remains true. Businesses need to function and grow. Transatlantic relationships and trade will continue. Our purpose is to help each culture understand each other to facilitate a smooth and successful market entry in the real world – starting with the strong and current links between the UK and Canada.
Canadian and UK relationships
The UK relationship with Canada is built on a mutual camaraderie as members of the Commonwealth, as well as a long history of successful trade – the UK is Canada's second largest trading partner after the US.
The benefits of transatlantic trade with the UK go beyond the obvious – a shared language and a Commonwealth connection make a great start, but consider also the benefits of the UK as a stepping stone to Europe.
London remains one of the leading cities in Europe for start-ups and scale-ups, with more VC investment recorded in 2018 than any other European city.[1] And it's not the only city that's making a mark, with Manchester, Leeds and Bristol becoming leading destinations for digital business and entrepreneurs, as well as offering top ranking universities. Figures have estimated that 75 new companies launch every hour in the UK, making it a powerful contender as the launchpad for Europe.
In addition, by creating strong partnerships here in the UK – the right partnerships for your business model – you have a ready-made team of Europeans who already understand the languages, cultures and history of 44 diverse but integrated countries. No longer are you working on 44 fronts – but just on one.
Taking the step into Canada
Of course, these benefits work both ways. For European companies looking to expand into North America, Canada is a great place for that first step. We fully appreciate the benefits – it was not random that here at the Bridgehead Agency we chose Toronto for our first office in North America.
Toronto is the fourth largest and fastest growing tech hub in North America – challenging Silicone Valley not just in fresh investments, but also in its attitude to diversity. Canada not only welcomes foreign entrepreneurs, it makes it easier for them to get started with government policies designed to entice those in the tech sector.
This, combined with lower cost living conditions and a great university, has helped make Toronto one of the top choices for the next generation of technology job seekers. Businesses seeking to employ in tech talent from around the world enjoy a smooth and simplified immigration process – compared to the more complex policies in the US.
The boost of employment is not just from the established companies either. More start-ups and scale-ups are finding their homes in Canada – embracing the Canadian temperament of welcoming new ideas.
The future of trade between the UK and Canada looks positive too. Over the last 12 months there has been an increase of 14% in trade [2] – a result of the provisional implementation of the EU-Canada Comprehensive Economic and Trade Agreement (CETA). While we did say we weren't going to mention politics, we will just point out that both the UK and Canadian governments have committed to this continuing after the UK becomes an independent European country.
It's a combination of all of these factors that led us to open our office here, putting us on hand for European businesses ready to head east.
Now is the time to think big
We understand that there's more to launching a new product or service overseas. There are two concerns that hold companies back from taking that transatlantic step. One, knowing where and when to start; two, a need for a quick return on investment.
Europe offers a marketplace of 740 million potential customers. Canada has 37 million – with the potential to move southwards to 327 million more in the US. Don't be put off by the fact that across the two continents there are a multitude of different languages. If you have the right product, your target customers have similar needs. It's our job to identify where you should make your landing – and the routes that provide the fastest return and visible, quantifiable results.
If you're a forward focused firm, then all you need to do is agree that the time is now.
1. https://siliconcanals.com/news/these-are-the-fastest-growing-tech-cities-in-europe-in-2019/
2. https://www.gov.uk/government/news/uk-trade-with-canada-up-14-since-new-free-trade-agreement-introduced