22/10/2021
The ultimate international expansion guide
Achieve global success with our international expansion guide, covering all aspects of market entry you'll need to consider.
Global expansion is a common desire among entrepreneurs. All too often, however, it is misunderstood as being a huge, unmanageable step. To help your business achieve global success, our guide covers all of the key aspects you'll need to consider.
Get all the answers in our international expansion guide: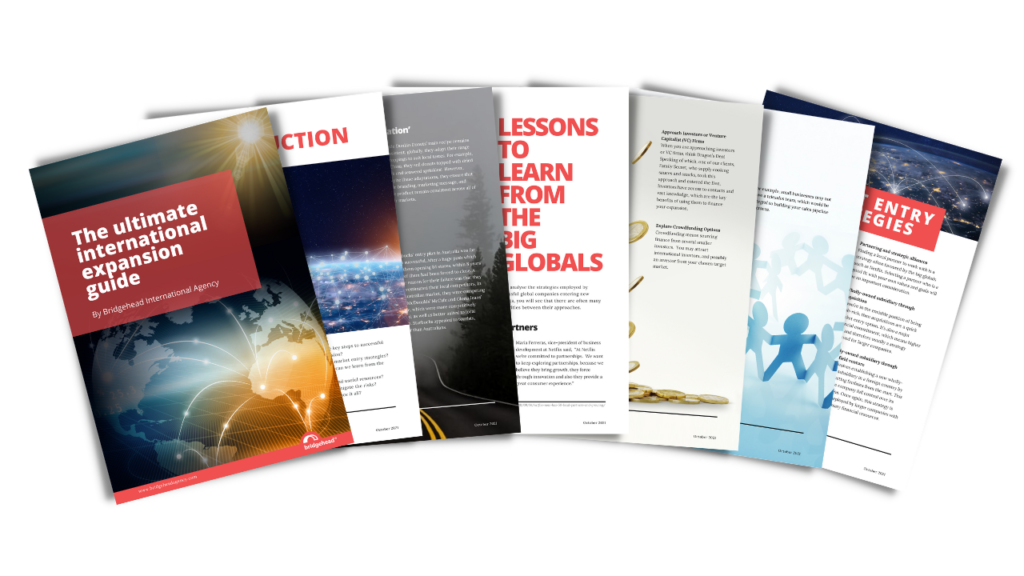 What are the key steps to successful global expansion?
Which market entry strategies should you consider?
Are there lessons we can learn from the big globals?
Where will I find useful resources?
How can we mitigate the risks?
How will I finance it all?
Sign up to Discovery Lite to receive the our Ultimate International Expansion Guide:
Enter your details below and look out for an email with our Ultimate International Expansion Guide. It is included as part of our free Discovery Lite subscription, filled with content to help your business expand internationally.
Which International Expansion Guide tips will you be applying?
We all know, international expansion offers mammoth growth opportunities, and can be both simple and affordable – so long as you undertake your research, have a world-class go-to-market strategy and lead market entry with a commercial focus. 
The proof is in the pudding – we have achieved a pipeline of over £2m inside 6 months for a SaaS SME, secured sales with with key distributors and channel partners, with purchase orders value of £500,000 achieved in 90 days for a UK wearables brand, grown a Scale-up's sales pipeline from £4m to £18m in 9 months and many more – all using the market entry tips in this guide.
Don't make assumptions and do your prep – it works!
"Most entrepreneurs want to internationalise, but there's this perception that it's a huge leap. I founded Bridgehead to help change that. We create go-to-market strategies, but the key is – we implement the plans. Carrying out any localisation needs, testing price elasticity, covering all legal requirements for products or services, we prove there's demand, get the purchase orders in, get an ROI first. Then we help our clients incorporate, recruit their own team, and so on, and set them up for further success. We call this 'putting the horse before your cart.'" – Paul McIntosh, founder and CEO of Bridgehead International Agency Ltd
Ready to take your business to the next level? Contact us today.
Let's connect
Let us know what you think, or get n touch if you have any questions:

Related content