16/06/2021
We're proud partners of The RAPID Challenge
The RAPID Challenge returns for a third year in 2021, and Bridgehead are proud partners, alongside RPD International, TBAT Innovation, HSBC, Crowdcube, EY, OnePLM, The IP Asset Partnership and Develop3D
What is The RAPID Challenge?
The RAPID Challenge is a competition aimed at helping entrepreneurs and early-stage businesses commercialise their hardware projects.
RAPID stands for Realising Advanced Products through Innovation and Design. The event is organised by Prodrive Ventures, the investment arm of British motorsport and advanced engineering business Prodrive, seeks to identify, reward and help bring the best and most innovative British based hardware start-ups to market.
David Cullimore, Head of Innovation at Prodrive, said: "We came up with the idea of The RAPID Challenge in 2018, as while there were lots of competitions and investment opportunities for technology start-ups, none were focussed on only those producing hardware, something physical and tangible, rather than web or tech based. Britain is a hub of engineering and design creativity and it struck a chord with many entrepreneurs out there struggling to get the support and recognition they needed and deserved."
While each year there is a prize package for the winners, all projects which match the entry criteria benefit from a range of dedicated workshops from the Challenge's partners which offer valuable advice and insight to help build a business plan for their projects. These plans are reviewed by an expert panel of judges with a range of backgrounds before five successful submissions go forward to the interview stage, with three reaching the final at Prodrive's headquarters in Banbury in November. Here they present their projects to an invited audience and the winner is announced.
For this year, there is a prize package worth £75,000, which includes cash and a range of services from The RAPID Challenge partners: RPD International, TBAT Innovation, HSBC, Crowdcube, EY, Bridgehead International Agency, OnePLM, The IP Asset Partnership and Develop3D.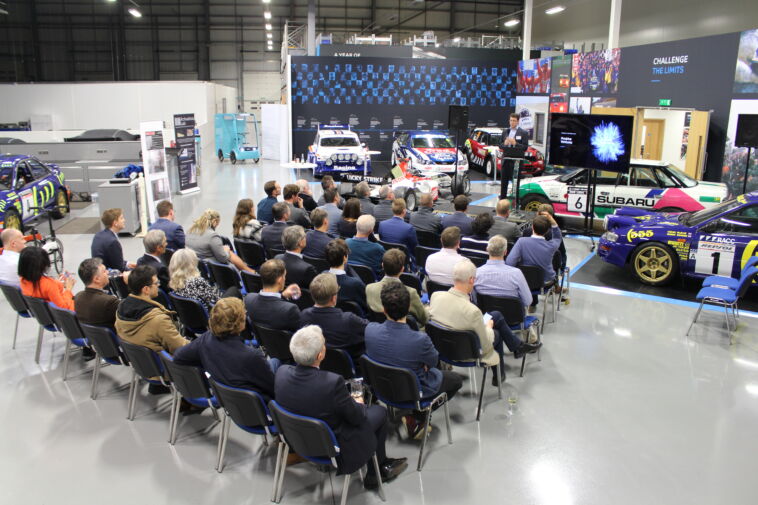 How are we involved?
Here at Bridgehead we grow businesses, whether that's in their home markets or internationally. We support entrepreneurs, business founders and leaders on their journeys to success. The RAPID Challenge is set to do the same within the hardware-focussed tech startups space in the UK. The Challenge is about nurturing British-based talent, and we had to support that, being a British-founded company ourselves.
Commercialising a hardware product is difficult, and we look forward to accelerating the applicants' progress, alongside Prodrive and the impressive list of partners. We will be working closely with all of the participants, providing insights for successful market entry & business growth to not only support their business plans, but also setting them up with a winning strategy for achieving results at launch.
One lucky winner will get a taster of working with us, receiving a bespoke market entry audit for their product with actionable insights on the industry & new market, political & economical review, competitive activity, buyer research & profiling, and more.
The RAPID Challenge is open for entries
The applications are now open and will close on 30 July 2021. All entrants must meet the following criteria:
Be a disruptive hardware project
Have a sustainable business strategy
Pre-revenue or up to £1M annual revenue
No more than 10 employees
Be based in the UK
Previous winners of The RAPID Challenge are diverse and include EAV (Electric Assisted Vehicles), which has created novel pedal assisted last mile delivery vehicles; and last year's winner, Cosi Care whose aim is to transform the lives of children suffering from eczema.
If you match the above criteria you can apply here.
Market entry insights
Let's connect
Let us know what you think, or get in touch if you have any questions: