16/05/2019
Bridgehead International Go To Market Agency Opens in Canada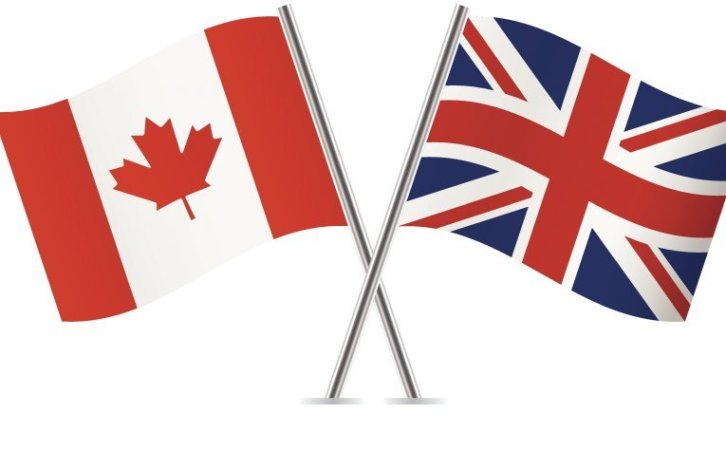 Global industry business growth experts, Bridgehead, are expanding into the Canadian market as their position in North America strengthens.
Here at Bridgehead we create and implement extensive and bespoke go-to-market strategies. These strategies are proven to create a return on investment within a 90-day period. Our expertise assesses how best to align each of our clients within a new region or country. We identify the pressure points and deliver a manned solution to oversee the sales and routes to market.
The coveted and complex European market is regarded as an unlimited pool of potential for transatlantic opportunists. As we open our Canadian office, the link between North American and European businesses has never been simpler and more readily accessible.
The Canadian office will provide a wealth of North American industry expertise, aiding the process with European associates. We guarantee results in 90 days. Our team of experts across Europe & North America apply their local knowledge to your business. Our services are divided between four elements; discovery, strategic planning, execution and acceleration and growth. Bridgehead's tailored plan with each client partner requires alternating balances between these four elements, though each are critical for success.
Bridgehead CEO and Founder, Paul McIntosh, has almost thirty years experience in global brand immersion. McIntosh says, "Opening a branch of Bridgehead in Canada is a remarkable event for the organisation, and proves that our global specialty alignment is only thriving. We have had a continuing success in North America, and we are anticipating what the future may hold as we seek to grow across the Atlantic. Our specialists hold expertise across the continents, offering an invaluable opportunity to Canadian businesses and in turn our European partners. Toronto itself is a hub of innovation and credibility, so knowing that Bridgehead will be immersed in its community will only be beneficial to existing and new partners alike. Our future is blossoming, and Toronto is the symbolism of this growth."
McIntosh continues, "We wouldn't enter a new territory if we weren't sure of its potential and opportunity. The organisation has rebranded recently from The Mustard Concept to Bridgehead, and our opening of a Canadian office represents the strength behind our growth. There is hunger in the North American economy to expand into Europe, and we are in a strong position to create that pathway. Toronto is the epicentre of trading strength in their continent. Over 38% of Canadian business headquarters are located in the city, contributing to Canada's contribution of over US$62trillion GDP, totalling over half of the global output of goods and services. The city has aligned itself as a crux in the inter-continental trading market and we couldn't be more pleased that Bridgehead will now be a part of it."
The Carroll Street office will be led by UK native and North America market expert Jon Horsman, bringing his extensive startup knowledge and intercontinental trading expertise. Horsman will be joined by Shaun D. Conroy as Chief Revenue Officer, acting with au fait when designing routes to international markets and managing sales forces.
International go-to market agency Bridgehead offers organisations a European market penetration service with a 90-day quantifiable return on investment guaranteed. Their extensive research and strategy is executed by their own team, applying full legal legislation and governmental policies according to each country. Bridgehead continue to tailor their strategy as they accelerate each SME organisation into market prominence.

Learn what it's like to work with Bridgehead by reading our "Is Bridgehead the right agency for you?" post here.
At Bridgehead, we specialise in assisting companies like yours to take advantage of the phenomenal opportunities which Europe and North American can offer. We become your guide offering extensive international expansion advice and local expertise, we help you to get both feet on the ground to get your product/service into the hands of prospective buyers. Take inspiration from the big brands who took a calculated leap of faith during the GFC. Are you familiar with this Chinese proverb? "The best time to plant a tree was 20 years ago. The second best time is now." Talk to our expert team today.
Let's connect
Let us know what you think, or get in touch if you have any questions: