28/10/2020
Is your business ready to expand overseas? Go-To-Market checklist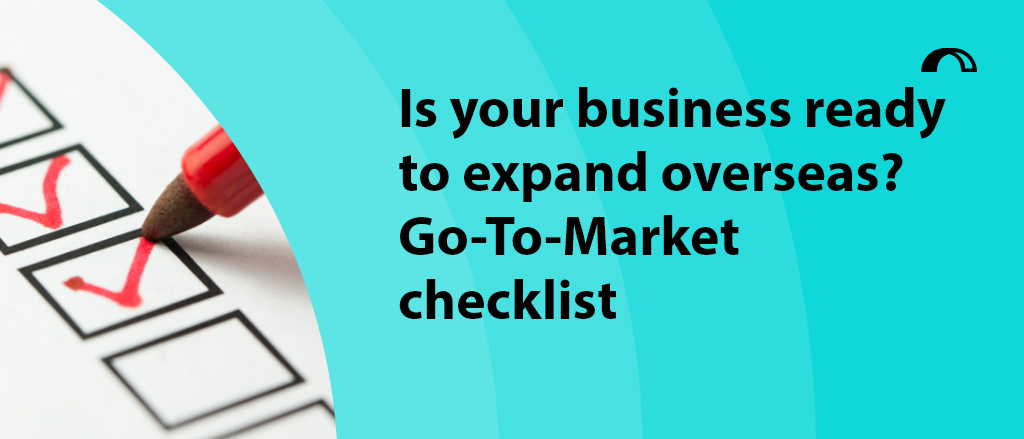 Download our Go-To-Market checklist to make sure your business is primed for international success
Given thought to expanding your business internationally? No doubt you'll be aware that this is a time and labour-intensive process. Whilst success in overseas markets can bring rewards, alarmingly 80% of businesses that attempt international expansion will ultimately fail and lose money in the process. Therefore before you proceed, you'll want to see clear evidence that your business is ready for the challenges ahead, and is primed for success.
In summary, our handy go-to-market checklist will help you to identify the key signs that overseas expansion is right for your business, and will help you assess your readiness for the journey ahead.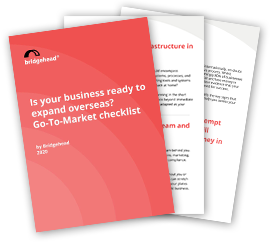 Sign up to Discovery Lite to receive the Go-To-Market checklist:
Enter your details below and look out for an email with our handy Go-To-Market checklist, included as part of our free Discovery Lite subscription, filled with content to help your business expand internationally:
In other words, if there's a quantifiable demand for your product, you have a strong foundation at home, with good profits, cash flow and capital to support your expansion, moving into overseas markets could be right for your business. Subsequently, Our Go-To-Market checklist is a good starting point to ensure you are primed for international success.
Quantifiable demand
+
Good profits, cash flow and capital
+
The right partner to support you through the GTM strategy & delivery
=
Successful bridgehead into new markets
At Bridgehead, we specialise in assisting companies like yours to take advantage of the phenomenal opportunities which Europe and North American can offer. We become your guide offering extensive international expansion advice and local expertise. Most importantly, we help you to get both feet on the ground to get your product/service into the hands of prospective buyers. Take inspiration from the big brands who took a calculated leap of faith during the GFC. Are you familiar with this Chinese proverb? "The best time to plant a tree was 20 years ago. The second best time is now."
Speak with one of our expert advisers today so we can help you to realise your goals for global expansion.
Let's connect
Let us know what you think, or get n touch if you have any questions:

Related content